So I had a really nice break... very relaxing. The only thing I had to get up and actually do was some Training for my new job. Lisi came over on Thursday and made some short bread cookies whoo. Rob and Mark came later for a night of Lost. Then Bill took the weekend off of work and it was the best time every. Friday we got some booze and play SSBB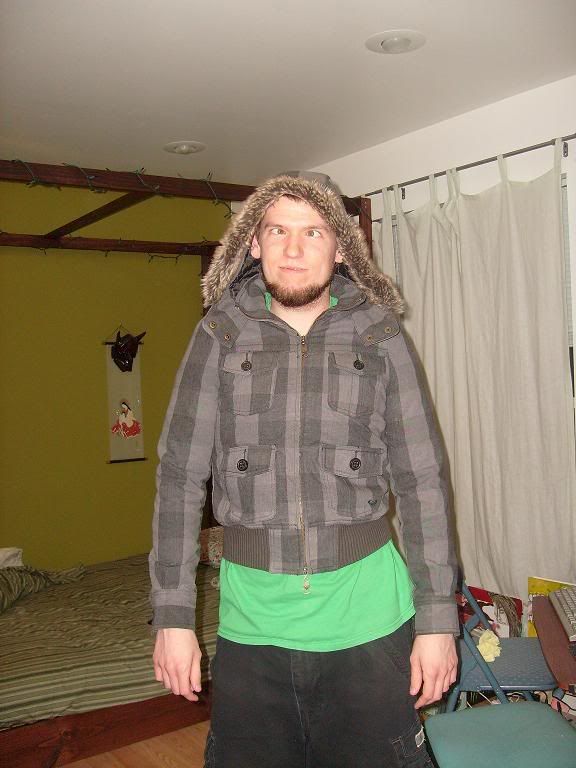 Bill tried on my jacket..... hahaha so cute

Saturday I got a free tattoo done for my bday from one of my brother's Girlfriend's friend (tongue twister). He just started tattooing on people a few months ago after apprenticing for only a year or so.



I gotta say Id go back anytime.

I had my monday classes today and my thursday class is cancelled so im going up to Big Top Tattoo with my brother and his friend who is getting his tattoo finished. Nice relaxing week until next week when I have to start some real training.